How Can UX/UI Design Courses Help In Different Fields?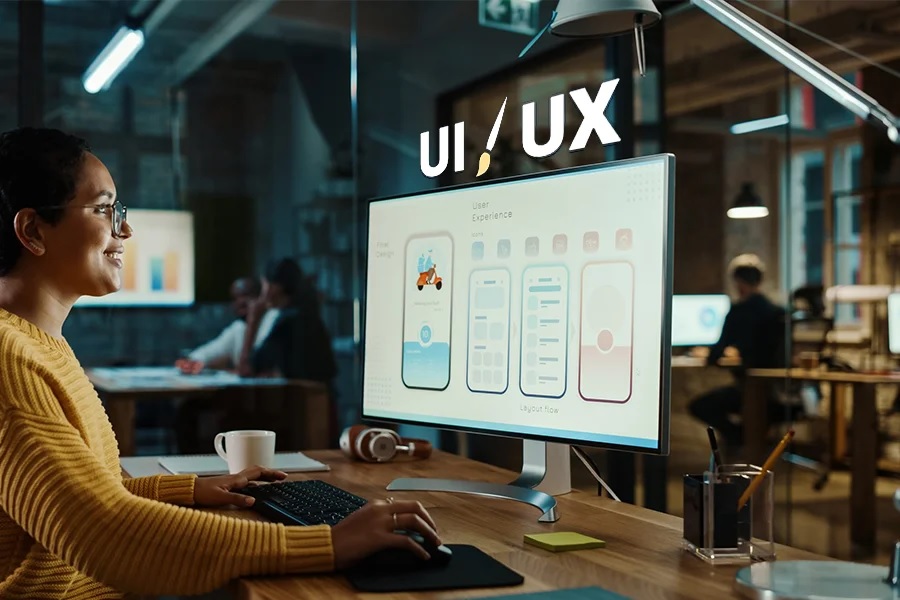 Picture this: You're scrolling through your favorite app, but suddenly you're stuck. The interface could be clearer, and the user experience could be more engaging. You try navigating the app, but it's not working for you. You feel frustrated and move on to something else. Does it sound relatable?
The importance of UX/UI design cannot be overstated in today's digital age, where a constant influx of websites and applications compete for our attention. However, integrating UI/UX design goes beyond the ordinary design realm for corporate clients. That's why aspiring designers have shown a higher interest in designer learning and its integration into different fields.
UX/UI design courses can equip you with the skills and knowledge to create exceptional digital experiences. You can learn how to design to succeed and positively impact the people in your field.
Healthcare:
UI/UX designers have the power to revolutionize the healthcare industry. From simplifying medical procedures and streamlining communication to improving the overall patient experience, UI/UX design has the potential to transform the way healthcare services are delivered.
By applying design learning and principles to the complex world of healthcare, designers can create intuitive and user-friendly interfaces for patients and healthcare professionals.  Through collaboration with healthcare providers, designers can develop innovative solutions that address the unique challenges faced by the industry, ultimately leading to better outcomes for patients and a more efficient healthcare system.
Finance:
UI/UX designers are important in the finance industry. They can design user-friendly interfaces for financial management apps, which make it easier for users to manage their finances, investments, and transactions. They can also design interfaces for online banking services that are intuitive and easy to navigate, improving the customer experience. Additionally, they can create data visualizations that help investors and analysts better understand financial data. Through their work, UI/UX designers can improve individuals' financial literacy and decision-making, as well as the efficiency and accuracy of financial institutions.
Journalism:
UI/UX designers hold great potential to transform the journalism industry through their design solutions. They can design user-friendly news apps or websites with an engaging interface. It is very helpful for a seamless reading experience after professionals learn designing. By simplifying complex data and presenting it in an easily digestible format, they can enhance the accessibility and comprehension of news content.
Furthermore, designers can create interactive elements like quizzes, surveys, and polls that promote user engagement and feedback. Additionally, designers can establish a compelling brand identity for media organizations by designing visually appealing logos, graphics, and layouts. With these efforts to improve user experience and accessibility, UI/UX designers can play a crucial role in shaping the future of journalism.
The impact of UX/UI design on our daily lives is undeniable. Every digital experience is shaped by design, from the apps to the websites we browse. A well-designed interface can mean the difference between user engagement and frustration. UX/UI design courses allow professionals to learn the skills necessary to create exceptional digital experiences that enchant users with what they want.